My name is Reinis Lācis. I am a craftsman.
In year 2000 I graduated Riga school of Arts and Crafts. Since 2015 I am a member of Slow Food.

For more than eight years I create wooden plates for food serving. It started as a hobby, but now it has become a full time job.

And now I want to introduce you with my work!
I do not use glue or paint, just one whole piece of wood. Finished with linseed oil and beeswax mixture. Highlighting the natural beauty of the tree and keeping it safe for food.
It's always interesting for me to work with custom orders. I try to imagine what emotions my work will bring to customers.
And this is the way positive emotions travel around the globe!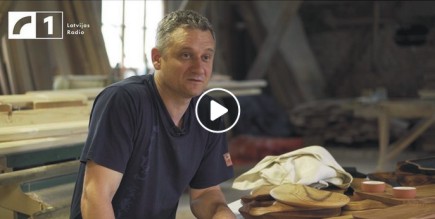 0